By Dan Callahan


The four Ernst Lubitsch musicals collected in this box set mark a transitional period in his work, a bridge from perfectly judged silent films like So This is Paris (1926) to the risky, spare achievements of later movies like To Be or Not to Be (1942) and Cluny Brown (1946). Maurice Chevalier and Jeannette MacDonald are the nominal stars of this early talkie series, either together or paired with other players, and you just have to accept and even embrace the former's full-frontal "ooh la la!" chortles and the latter's not-yet-calcified operetta hauteur if you plan to make it through these pictures alive. They both came from the stage, and they have just the right lightly formal quality for Lubitsch's theatrical bits of business. Though a little of Chevalier's strenuous Gallic charmboat act goes a long, long way, it must be said that Lubitsch makes MacDonald surprisingly sexy and even touching in her pre-Nelson Eddy salad days at Paramount.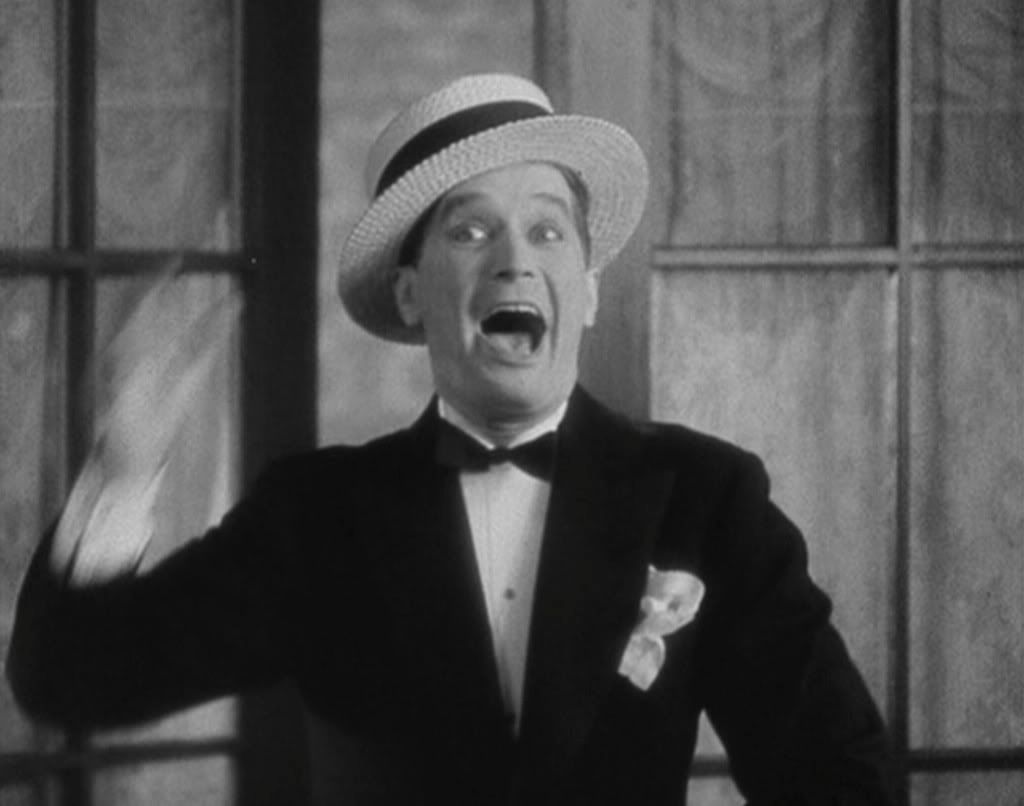 The Love Parade (1929) opens with lots of quick cutting to close-ups of garters and tiny derringers and closing doors, as if Lubitsch is trying to continue the fluidity of his silent films in this early talkie context, much as Hitchcock clung to his montage effects in his first talkie, Blackmail (1929). Then Chevalier starts to sing to the camera, and it's hard not to recoil from his "oh ho ho's!" and cartoonish boasting about women, which never appear to have any firm basis in sexual reality. We then see MacDonald rise from her bed in fetching lingerie to long in song for a "Dream Lover." She's queen of a country called Sylvania, and gets a kick out of showing off her legs to her dirty old men cabinet ministers until she meets up with supposed lothario Chevalier. Lubitsch sends up the audience's voyeurism by having all the film's servants staring at the movie star couple through keyholes and open windows, vicariously thrilling to their anticipatory erotic excitement. The main theme here is the melancholy but also momentous promise of sex; all Lubitsch's characters have one foot in bed at all times.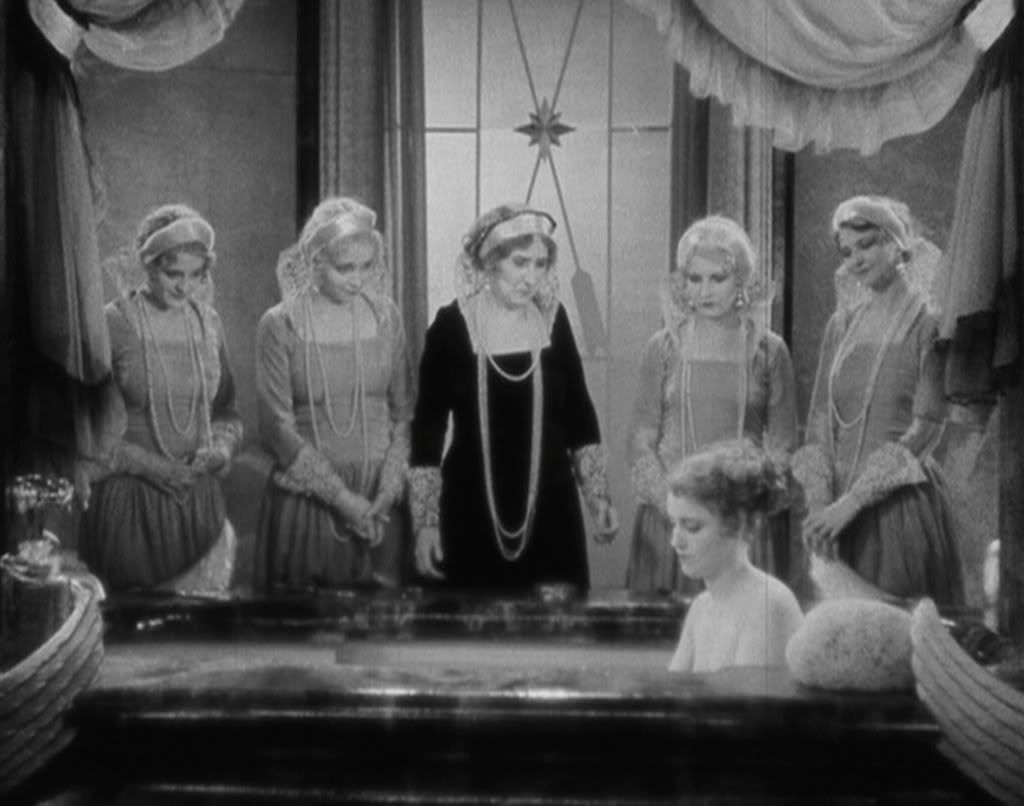 In The Love Parade's scintillating first hour, Lubitsch insists that two people should have sex right away, and that there will be plenty more mysteries to unravel in subsequent couplings. The title song suggests that every woman Chevalier could ever bed is in MacDonald, somewhere, if he just looks at her closely enough over a long period of time. But the fact that she's a queen proves intimidating. After their marriage, Chevalier is alarmed when he hears a royal cannon firing over and over again; it's as if he's afraid he can't compete sexually with such heavy artillery. This is classic Lubitsch, a romantic dirty joke, but after the wedding night, The Love Parade sags, and the plot requires Chevalier to put queen MacDonald in her place, which gets depressing after a while. Lupino Lane and future tell-all alcoholic Lillian Roth pick up some slack with their acrobatic comic servant routines, but the film is far too long at 109 minutes. At the time, The Love Parade was a big hit, and you can still feel how fresh and inventive it must have felt in that arid, "microphone in the flowerpot" early talkie year.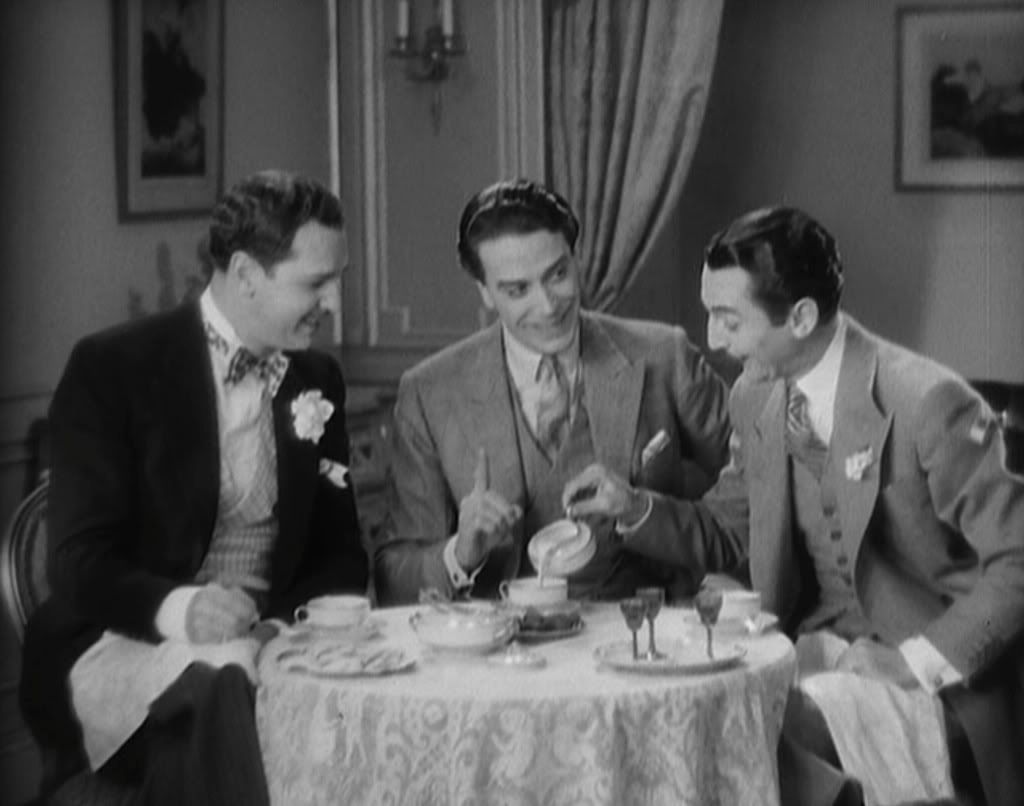 Lubitsch's follow-up, Monte Carlo (1930) is the weakest film in the set; even the most famous sequence, when MacDonald sings, "Beyond the Blue Horizon" on a train, is disappointingly truncated and reserved. Lubitsch never goes all-out with this very funny song of liberation; he simply holds a few medium shots of MacDonald singing in profile, then cuts to far-off peasants tentatively joining her as a chorus. The real problem here, though, is the leading man, Jack Buchanan, a big star of the London stage who is so hand-flappingly effeminate on screen that Lubitsch must have felt he had to fill the rest of the cast with even nellier men to make his star look manlier. This attempt at contrast proves disastrous, especially in a number called "Trimmin' the Women," where Buchanan and two campy little fellows (Tyler Brooke and John Roche) sing about how they love to get close to women's hair: they practically fly around the room. MacDonald has to carry the love story all by herself, and the drawn-out plot quickly becomes tedious.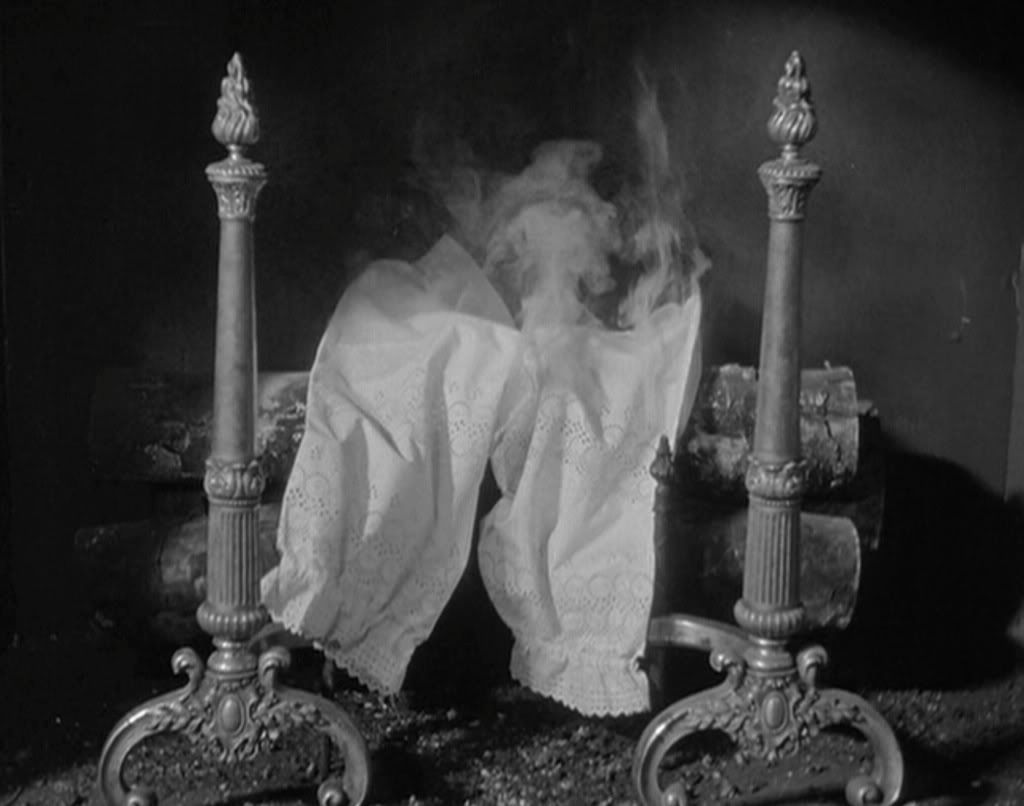 The Smiling Lieutenant (1931) represents a substantial leap forward, with Chevalier set off by two exciting Paramount women, Claudette Colbert and Miriam Hopkins. It's Lubitsch pleasure without much Lubitsch depth, but diverting all the same. When Chevalier meets violinist Colbert, he tells her he plays the piano, and she suggests, "Sometime we might have a duet." He leers at her and cries, "I love chamber music!" They're obviously talking about sex, but Lubitsch toys with our expectations by then cutting to them actually playing music, as if he's saying, "What did you think they were talking about? Get your mind out of the gutter!" They're soon singing with each other over breakfast, with Chevalier claiming, "You put magic in the muffins!" while Colbert wrinkles her nose (it's worth noting that her orchestra is called "The Viennese Swallows"!) Hopkins gives an expertly timed comic performance as plain-Jane royalty with Princess Leia buns on her ears who makes a play for Chevalier; Colbert gallantly helps her out by singing the unforgettable ditty, "Jazz Up Your Lingerie." The fun evaporates, though, when Colbert tells her, "Girls who start with breakfast don't usually stay for supper," an unhappy bit of moralizing that goes against the message of The Love Parade.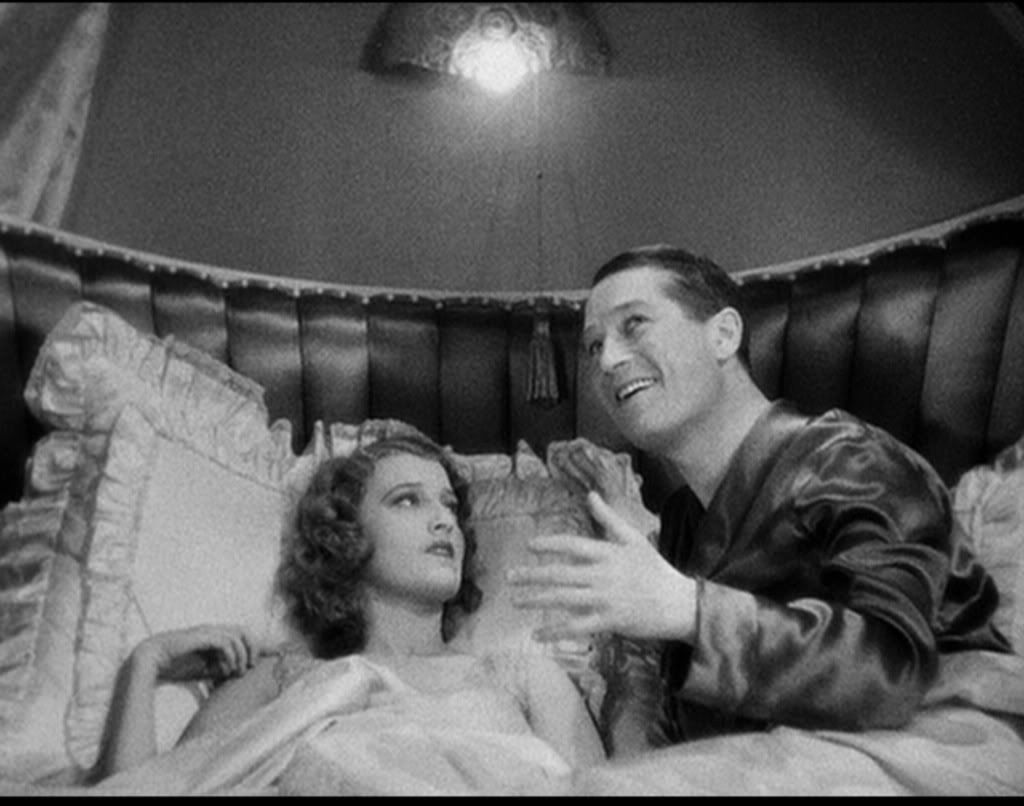 The best film is the last, One Hour with You (1932), a remake of Lubitsch's silent The Marriage Circle (1924), which was prepared by the busy auteur, but mostly directed by George Cukor. When he saw that the film was going to be success, Lubitsch attempted to get Cukor's name taken off the credits, but Cukor took him to court and wound up with assistant billing. Just how much was done by each director is still in question, but it has more shading and depth than Lubitsch's previous talkies, and this could be because these gifted men were working in tandem. Cukor gives it a brisker pace and he takes care with performances, so that MacDonald especially brings an emotion and sexuality to her role that she seldom showed elsewhere. On the other hand, it does have the darkening boudoir aspect of Lubitsch's next film, one of his best, Trouble in Paradise (1932). Whoever is responsible for it, One Hour with You is a delight, especially its ending, which suggests that a little infidelity will never hurt a solid, pleasurable marriage.



***


Image/Sound/Extras (editor's note: click here for more in-depth technical information on this set from DVDBeaver): The Smiling Lieutenant (aspect ratio 1.21:1, monaural) looks the best of the four, almost pristine, but poor Monte Carlo (aspect ratio 1.20:1, monaural) is in bad shape. It even goes soft and out of focus twice before MacDonald sings "Beyond the Blue Horizon," and the nighttime scenes are barely visible. The Love Parade (aspect ratio 1.21:1, monaural) is spotty, but quite acceptable for a film of its vintage, and One Hour with You (aspect ratio 1.36:1, monaural) is grainy when it needs to shimmer. Nevertheless, this is a valuable set for a quartet of films that have always been difficult to see. Per the Eclipse series mission statement, there are no extra features.
_________________________________________________
House contributor Dan Callahan's writing has appeared in Slant Magazine, Bright Lights Film Journal and Senses of Cinema, among other publications.